Agrico Farm International
Expanding 'Your Business' is easy with AFI Exim, because we are always taking Products to Places where we find demand.
About Us
Our Products & Services
Dedicated Team
The success that we have attained wouldn't have been possible without the assistance of our dedicated team of professionals.
Quality Policy
Agrico Farm International is uncompromisingly committed to core values. We make sure that the products we offer are of supreme quality.
Our Infrastructure
We have well-established infrastructure wherein all mordern equipment are installed and used to meet specific client requirements.
OUR GLOBAL NETWORK
Agrico Farm International are Exporters, Importers & Global Indenting Agents.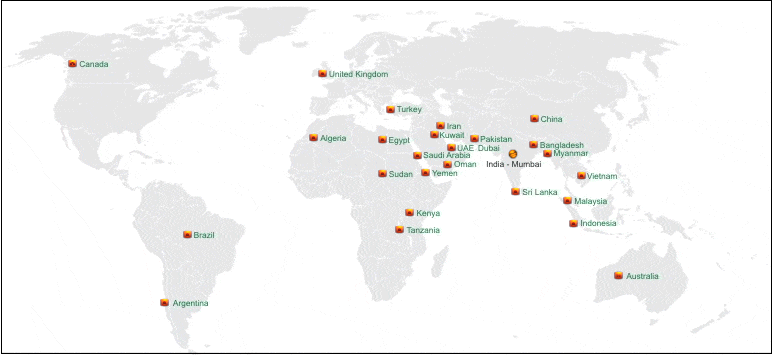 Connect With Us Today !
We are specialized in procuring & delivering agricultural commodities like all different kinds of Grains, Pulses, Beans, Legumes, Peas, Lentils, Oil seeds and Corn derivatives/ by products in all forms and varieties from different part of the world to our customers, with best quality and competitive prices.
Get Involved